Moin Moin at the Viking Triathlon powered by Continentale BKK
Moin Moin at the Viking Triathlon powered by Continentale BKK
The half distance triathlon in the city of the Vikings
On 24 June 2023 the time has finally come and the starting signal for the Viking Triathlon powered by Continentale BKK will be given! The preparations are in full swing and we can tell you: we're ready!
What can you expect? Swimming in the Schlei, cycling on a record-breaking highway and a final run through some of the most beautiful stretches of Schleswig.
No matter if you are an amateur or an ambitious hobby triathlete – everyone is welcome to join!
If you still have time to take in the surroundings during the race, you won't be disappointed. From the very beginning, at the swim start at Luisenbad, you'll be in beautiful surroundings with a wonderful view of the Schlei and the opposite Haithabu. After you've peeled yourself out of your wetsuit, you can get on your bike and enjoy the bike course. Though winding at the beginning, you can then pedal hard on the B76 highway and set new personal best times.
The subsequent run will take you along Gottorf Castle and the baroque garden. The running course has to be completed three times and will lead you past the finish line each lap. With our moderator's voice in the distance and a buzzing atmosphere, you'll look forward to being able to run into the finish area after about 21 km!
Why Viking? Haithabu, on the outskirts of Schleswig, was one of the most important trading centers in Northern Europe during the Viking Age. The city is all about the Vikings, and UNESCO even included this special place as a World Heritage. Vikings will also be omnipresent during the triathlon – so get excited!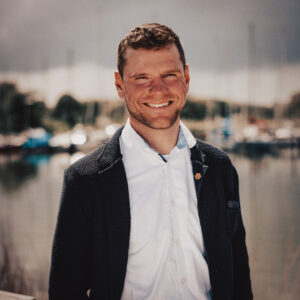 Martin Müller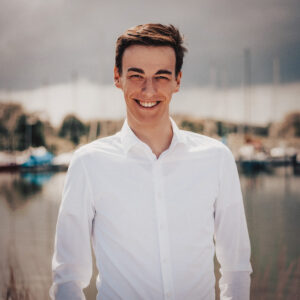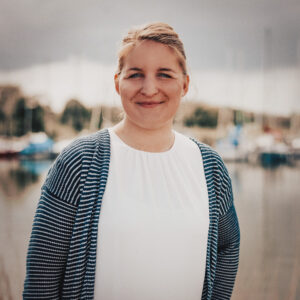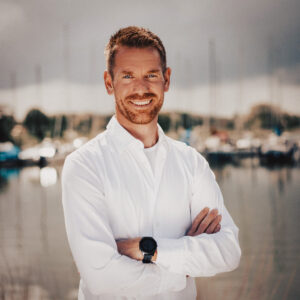 Our supporter
Our supporter